© 2010 J&S Babbage Ltd | Renovations, Refurbishments, Extensions, Roofing & New Build in Gloucestershire & The Forest of Dean
Client Testimonials
At J & S Babbage we are proud of the work we carry out for both residential and commercial customers. Please read through a small selection of testimonials from our clients below: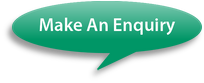 "As quoted from october 2009 i have used j&s babbage builders again, this time had a handmade shed built to fill in a awkward space, once again got everything we asked for , the builders were polite,friendly and cleaned up after each day they worked, i would recommend them to everyone again."
Stephen M
"Absolutely great from start to finish. Stephen and Jason advised us every step of the way. We can't thank them enough. Would definitely recommend."
Sonia D
"Choosing a builder to work on your home can be a daunting task. J&S Babbage builders are our first choice and have completed several projects for us over many years. The quality of workmanship has always been excellent and they provide a friendly,tidy and honest service. We recommend them to anyone requiring building or maintenance work of any type."
Lisa F
"Jason from J & S Babbage came to my house and carried out works to form a small lake in the grounds of my property in Hertfordshire.
Being very pleased with the quality and manor that Jason and his men carried out the work I asked if he would like to quote for the complete replacement of the roof to my house.
The price was agreed and the works carried out all within the time scale specified and to an excellent standard.
Nothing was too much trouble for Jason and his company who respected my privacy at all times and since working for me I would recommend them without hesitation".
Thanks for a great job!
David Seaman MBE
Allan W